A Vibrant winter wedding in the deserts of Botswana, Africa.
The wedding was December 8th, 2007 in Botswana. We actually went to my home village,its a small village along the kalahari desert. They had originally wanted to have our photoshoot on a salt-pan, a few miles from the village. Unfortunately there had been a long drought and there were just a lot of dead animal carcases in there. It was a big regret because the place is beautiful and natural.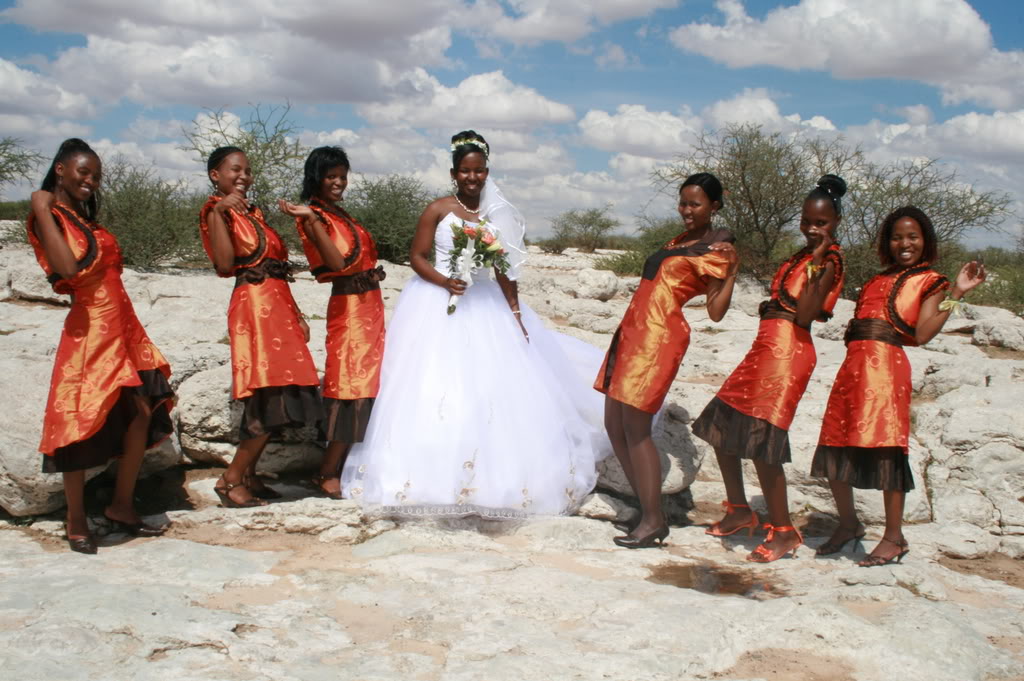 I am all about the burnt orange and chocolate bridesmaid dresses.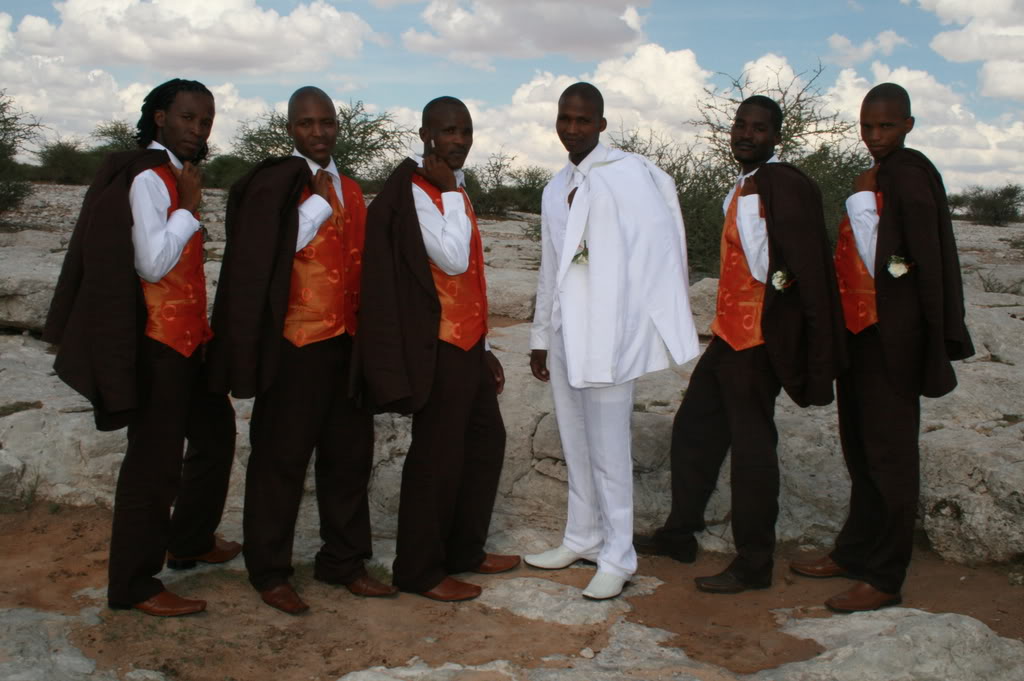 Ebony/Jet models ain't got nothin' on them! Looking great guys.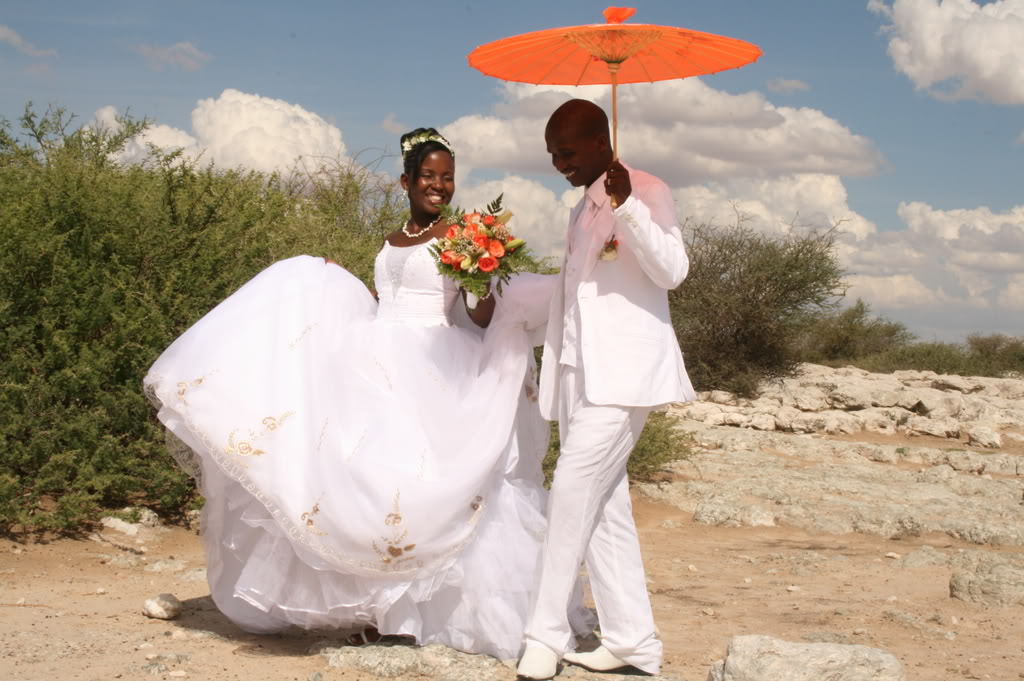 It had rained earlier in the day, but cleared up nicely for photos.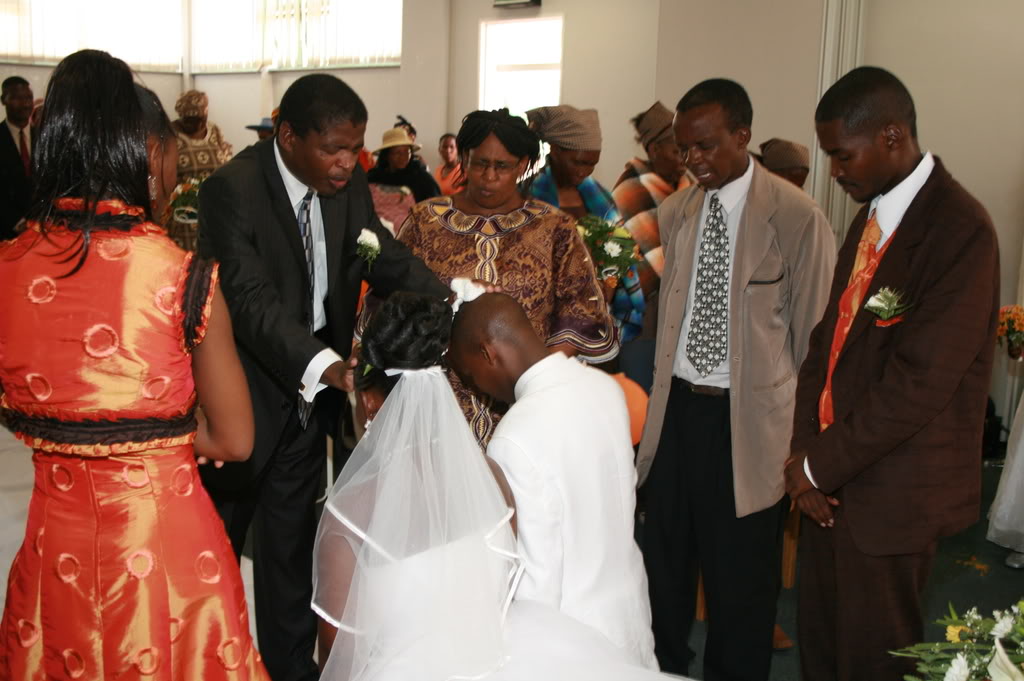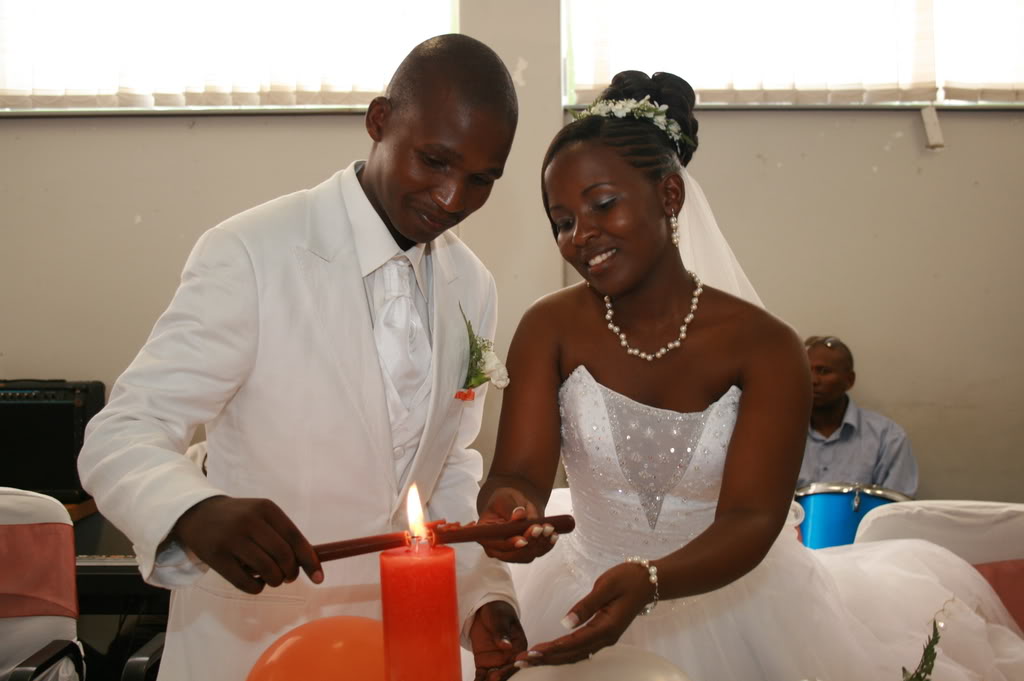 The Unity Candle Ceremony is so touching.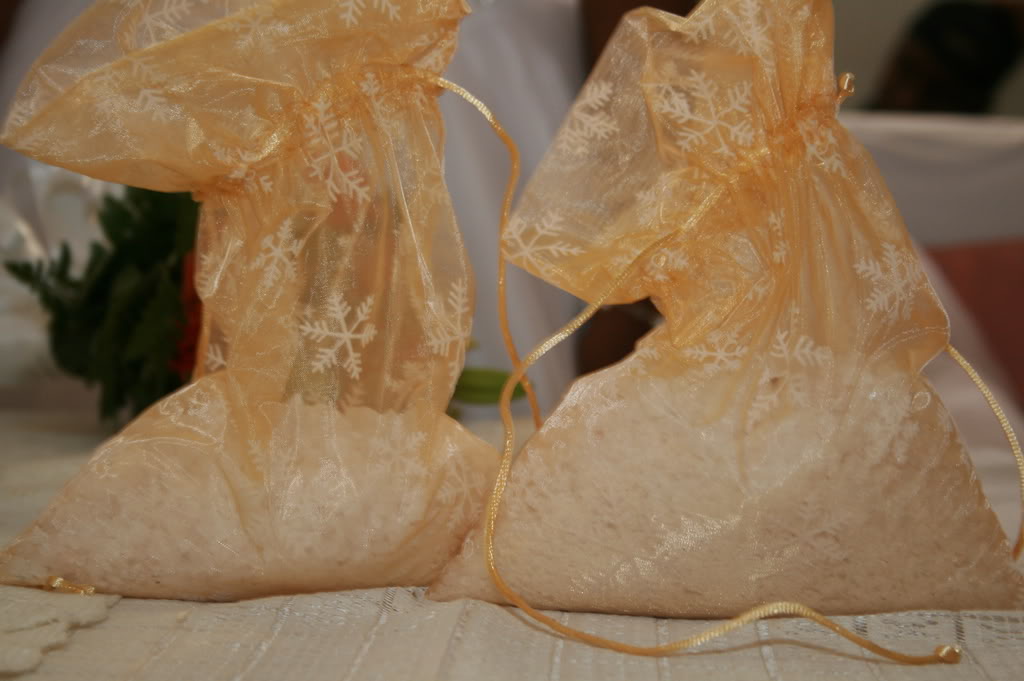 Winter favors in the desert. Pretty cool.