We love our brides. Here is the wedding of one of our most loved members.
Rashanda & DeMarco - 10/7/06
I loved the colors of this wedding. Vibrant is the word of the day everyday on VibrantBride.com! So here is PB&J's super organized, romantic wedding.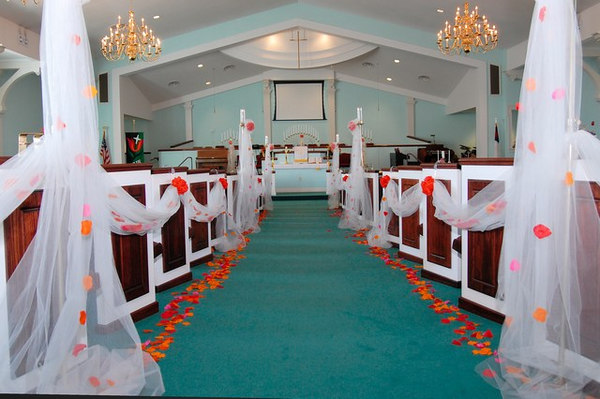 The church looks outstanding. Is it me or do her colors compliment the church perfectly? Was that planned??? Awesome!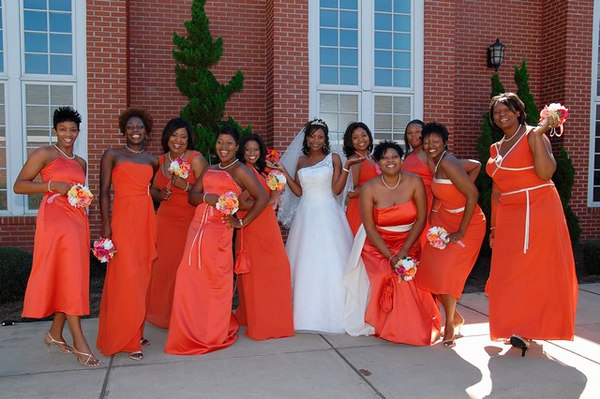 Her bridal party is wearing gowns that actually work with each woman's body type. You Rock PB & J. I know they loved that!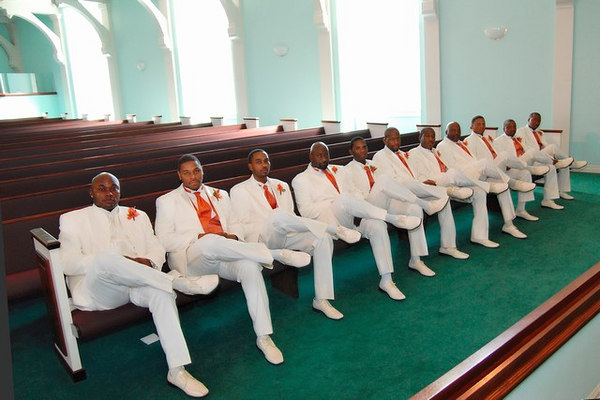 Groom and his groomsmen looking super fabulous.
Beautiful DIY Wedding programs done by the bride.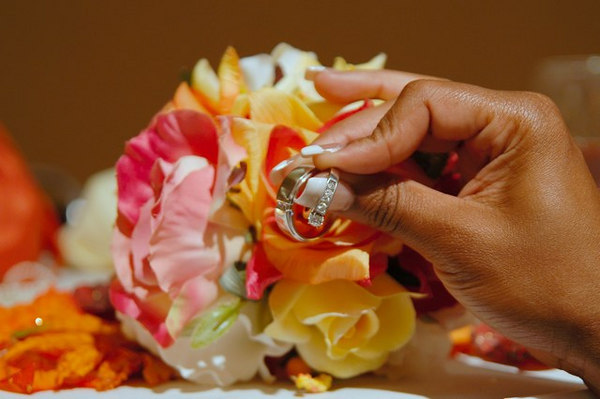 The rings are so pretty and tasteful.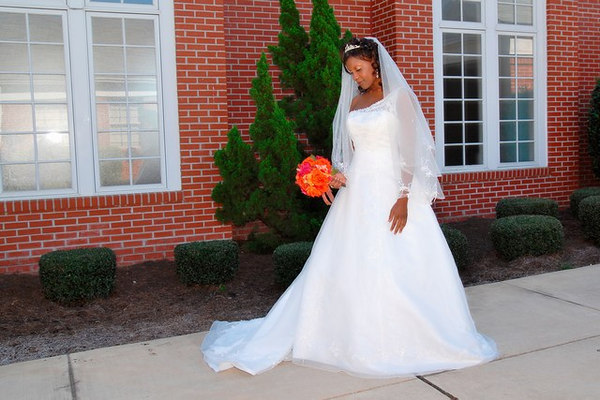 Rashanda's One-shoulder gown is trendsetting. We just love it!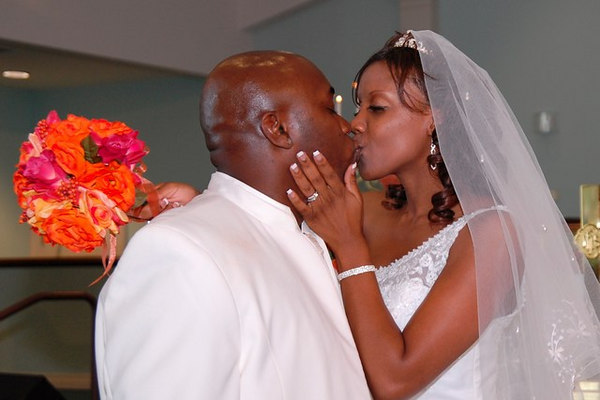 The details in the veil are simply charming... Pearls and embroidery. Her bouquet is such a fantastic pop of color.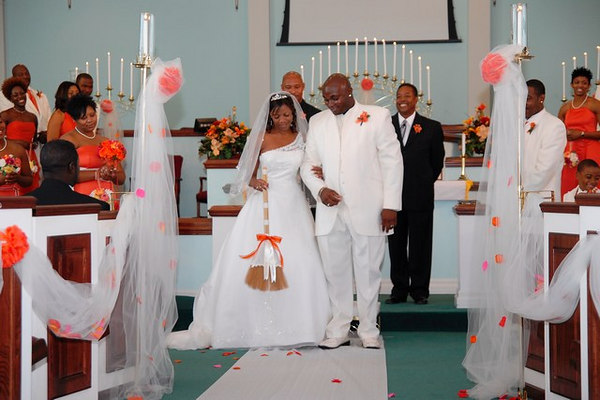 Keepin' it real and jumping the broom. I love the lace handkerchief that is on her wedding broom.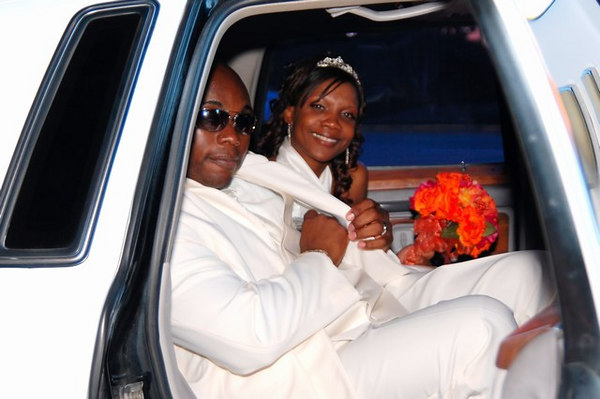 The New Mr. & Mrs. arriving at the reception is style.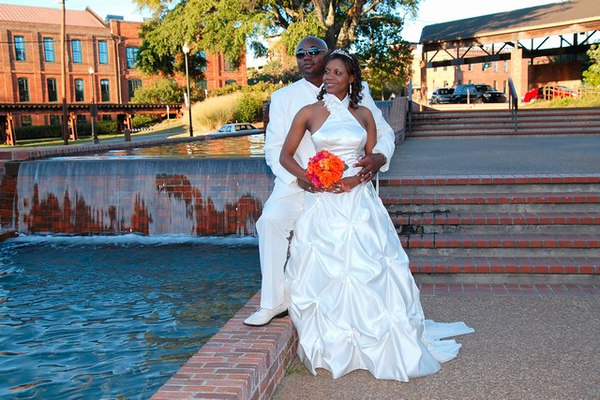 Did you notice that Rashanda changed her gown for the reception?
Cutting the Square multi-tiered wedding cake.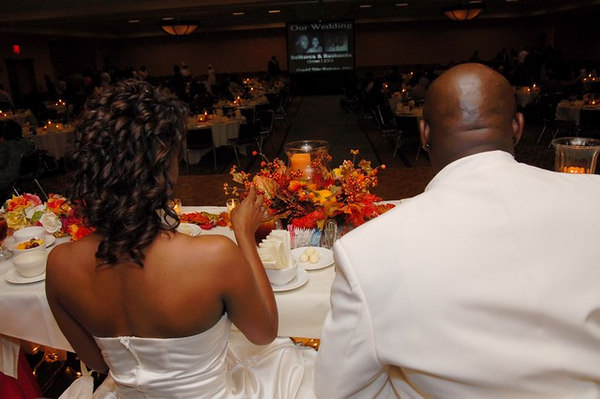 A candlelit wedding reception.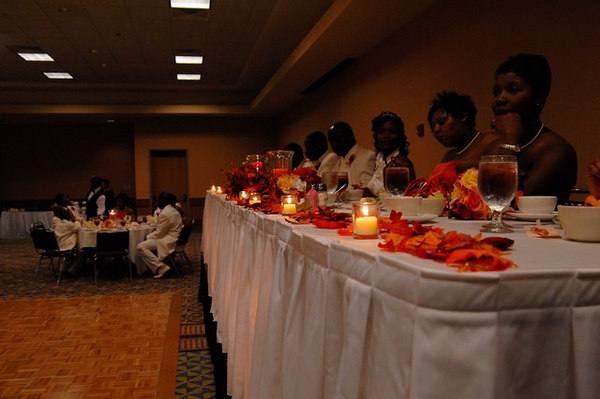 Candles and fall leaves adorn the traditional headtable.